Don't let college auditions spook you.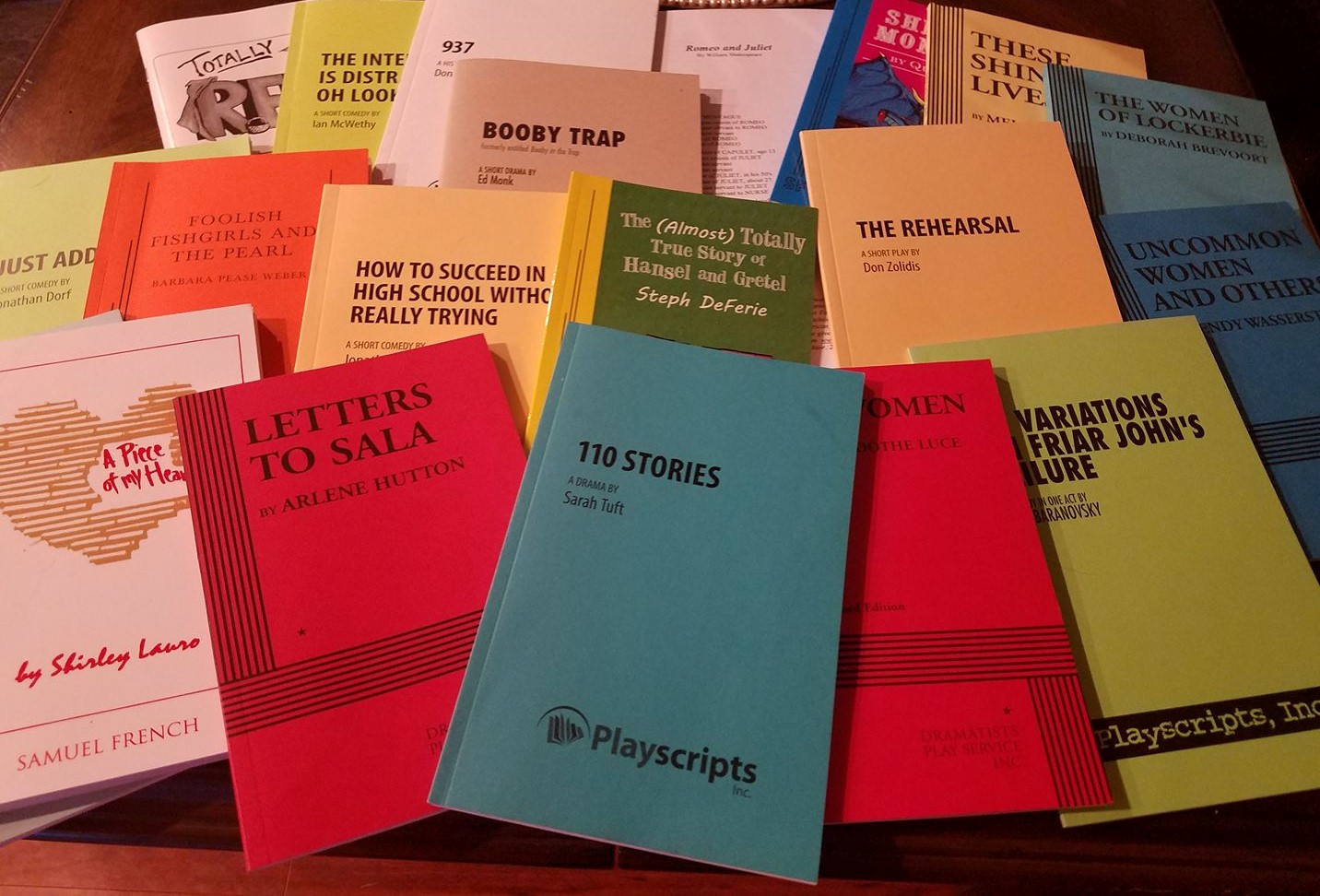 Don't let college auditions spook you.
Start preparing now with these tips to find the perfect piece.
It's that time of year again and college auditions are right around the corner! If finding the perfect audition pieces is scaring you, here are a few tips to get you going.
First, every actor should always have 4 audition monologues "in their pocket" and ready to go because auditions can pop up at any time. In general, you might be asked for two CONTRASTING monologues. There are a few different ways to do this:
Dramatic Contemporary
Comedic Contemporary
Dramatic Classical
Comedic Classical
The KEY to choosing contrasting material is not really whether it is contemporary or classical, or even comedic or dramatic, but you want to find material that is contrasting CHARACTERS (within those guidelines). You want to be able to show your RANGE more than anything else. So, keep that in mind when choosing your monologues.
Also, choose material that will highlight your strengths.  If you are really good with facial expressions, for example, choose comedic material that allows you to utilize that.  If you are exceptional at expressive emotions, then choose a dramatic piece that will give you that in under a minute.   Remember, that anyone you are auditioning for is looking for the best examples of YOU, not the best examples of writing. 
Age Appropriate Material
Try not to choose material that is too edgy, oversexualized or any type of "shock value" material.  You also don't need to choose material that is too young and innocent either.  Keep it age appropriate for your AGE RANGE.  What age can you play?  Probably not a 90 year old, so maybe stay away from "The Cemetery Club" by Ivan Menchall.  That doesn't mean you have to only find characters that are age 18.  The characters in "You're a Good Man Charlie Brown" are played by adults.  Adults over 40 regularly play teenagers in "Grease," but you want to choose pieces that allows your characterization to be BELIEVEABLE.  High School theatre is the only place you will see young students playing outside of their age range and that is because it is an educational institution designed to provide educational experiences, not win Tony Awards.  You will have plenty of time to explore more adult-themed material once you get into college – but you want to get there first and that won't happen if the panel you are auditioning for is put off by your material, so it's best to keep it PG-13. 
Use Only Published Material
Only choose material from PUBLISHED plays and musicals.  Do not use material from "internet authors" and certainly don't write your own material.  If you do some searching and find a piece you really like and you aren't sure if it's published, then do another search with the title of the play for its publishing company.  If you can't find a publishing company, then don't do it and find something else.  Besides search engines, you can also use monologue compilation books, but the best way to find and new material is to READ PLAYS.  A serious actor should always be reading something.  I know it can be difficult to find the time, but the more plays you read, the better actor you will become – I guarantee it! 
Finding music is done the same way. Look for a piece that highlights your strengths vocally, but also gives you the ability to let a character shine through the vocals.
As for length, the general practice is about 1 min each for monologues and 16 – 32 bars for music.  Look at each college audition requirement for their specific length requirements. 
Don't do Overdone Material
One last tip – research plays and music that has been overdone for auditions.  The last thing you want to do is be the 5th person to walk into the audition and sing "Part of Your World" from "The Little Mermaid."  The panel will tune out when they have heard the same piece over and over again.  The lists of overdone pieces, whether it is monologues or music, is ever-changing and you will find different lists on different websites, so do your due diligence and check them all out before making your decisions.
Ok – this really is the last one – DON'T CHANGE YOUR PIECE. Once you've chosen your pieces and are working on them, don't change your piece at the last minute because you found something better, or you found out it appeared on someone's "overdone" list yesterday. A well-prepared piece is 100 times better than the "newest" one. I have seen many students over the years that have completely flopped their audition because they switched to a different piece at the last moment and they didn't have enough time to really work on it.
An AMATEUR will rehearse until they get it right.
A PROFESSIONAL will rehearse until they can't get it wrong.
Happy hunting, and after you find the right pieces and want a little help getting it ready, head over to my consultation page and book a consult.