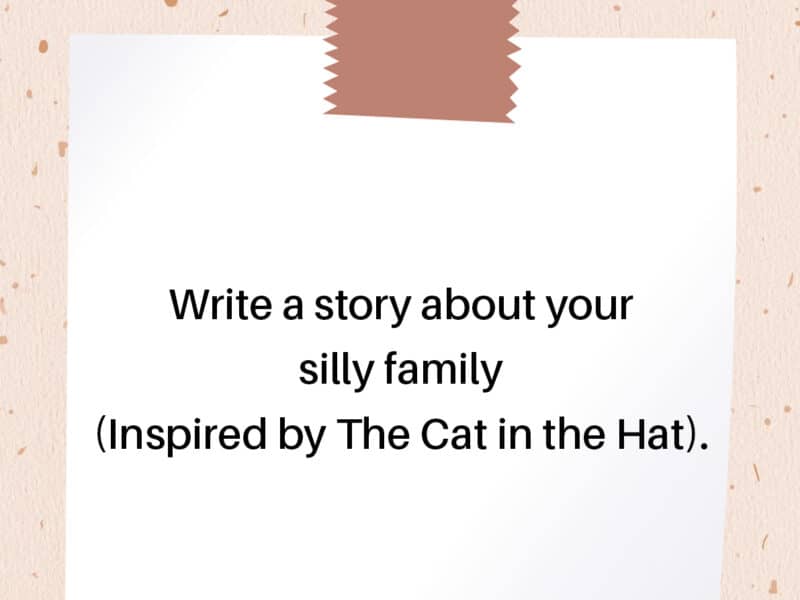 Photo by Luci Goodman
Teaching Expertise.com – August 12, 2022
30 Dr. Suess Journal Prompts for Kids of All Ages!
Generations of children have grown up with the silly rhymes, nonsensical words, and sage wisdom of Dr. Seuss. Kids learn the alphabet, colors, and early math skills through the early reader book series. As they get older, students take in the lessons of celebrating our differences, believing in themselves, taking care of the planet, and being kind to others.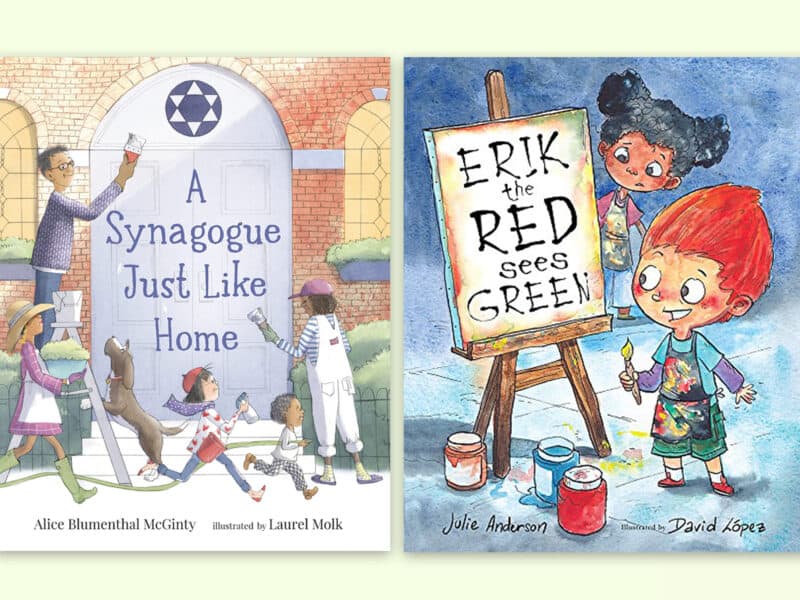 Teaching Expertise.com – August 26, 2022
55 Children's Picture Books Celebrating Individuality
Teaching diversity and inclusion at a very young age helps children learn to empathize with people who are different from them. This may include skin color or race, religion, abilities, or physical differences. It also helps children develop a positive sense of themselves which can prevent future anxieties and depression.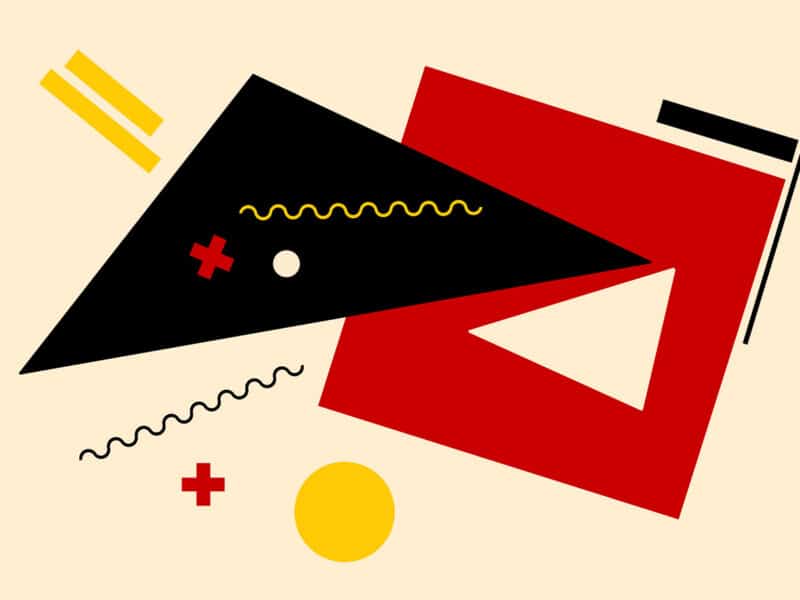 Teaching Expertise.com – August 12, 2022
28 Songs and Poems to Teach Shape to Preschool Kids
Teaching shapes and colors are fundamental for early childhood education. It is the foundation for all other learning and is essential for the brain development of toddlers. The visual information helps them identify the basic shapes within more compound shapes.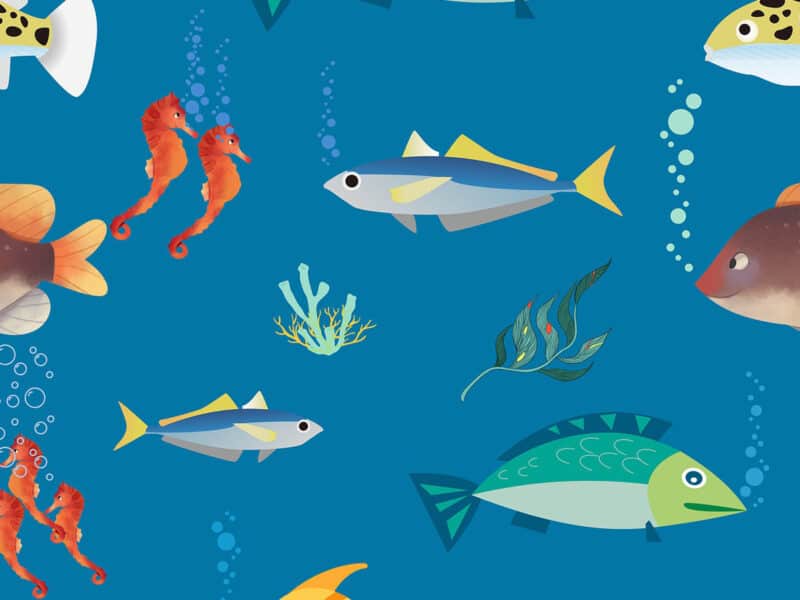 Photo by Tomasz Hanarz
Teaching Expertise.com – August 12, 2022
See the Sea and Sing Along with Me!
It's so much fun to rediscover the world through the eyes of a young child. Whether they are learning about animals, shapes, colors or numbers, songs are a fantastic way for little one's to begin their educational preschool adventures. We've compiled a list of videos, poems and songs for your reschooler to learn everything they can about fish in the ocean.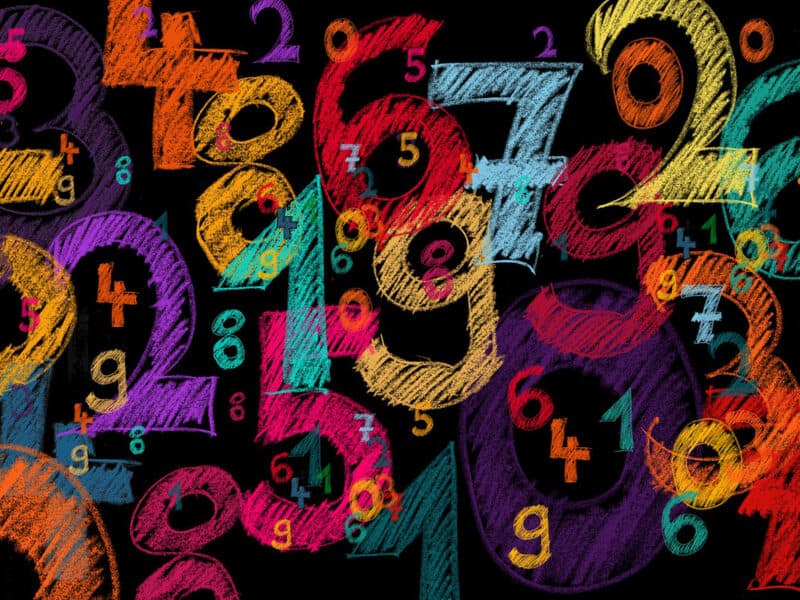 Photo by Alicja
Teaching Expertise.com – August 11, 2022
1,2,3,4….20 Counting Songs for Preschool
There are some wonderful nursery rhymes and songs for kids that have been passed down through generations. We use them for playtime fun, but it's
also a fabulous way to learn colors, shapes and numbers. Most people know the classics - Ants Go Marching, One, Two, Buckle My Shoe, and Ten Green
Bottles, so we've compiled a list of songs for preschoolers that may be new to you.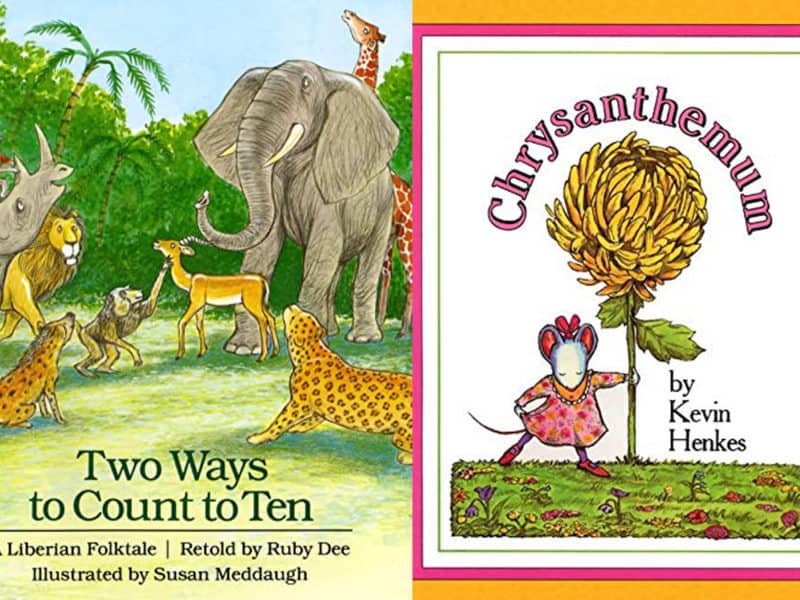 Teaching Expertise.com – August 1, 2022
20 Best Cause and Effect Books for Kids
"What happens if I knock over all of the dominoes," your curious child asks, and you realize that they have already begun to explore the concepts of cause and effect. In basic terms, a cause explains why something happens and an effect is a description of what happened. Young children engage in learning that is meaningful to them, so introducing ideas of cause and effect will help them explore answers to all of their "why's."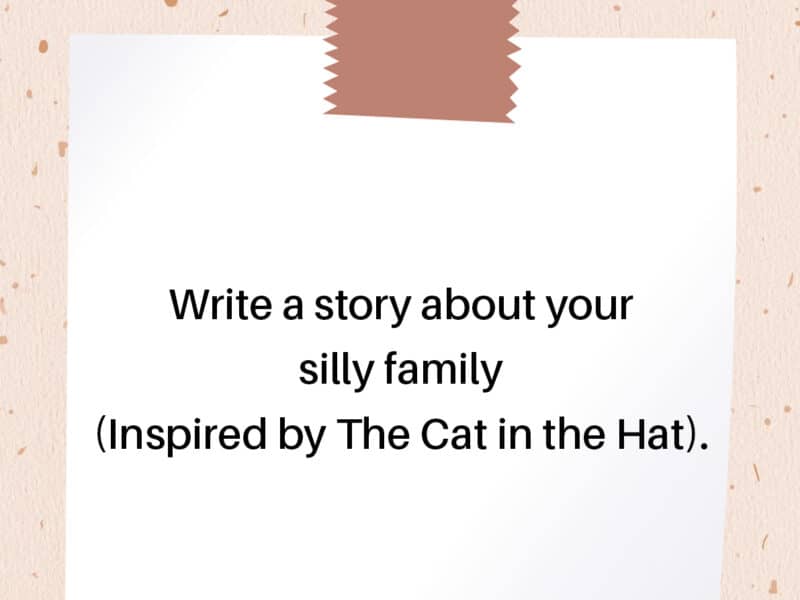 Photo by Prashant Sharma
Teaching Expertise.com – August 1, 2022
Explore More with these 21 Dr. Suess Sensory Activities
Sensory activities stimulate the five senses - taste, touch, sight, smell, and hearing and they encourage movement and balance as well. They help younger children with brain development by building nerve connections in the brain. It also continues the development of motor skills, language development, and scientific thinking for older children. These "hands-on activities encourage children to explore, investigate, form a hypothesis, experiment, and draw conclusions.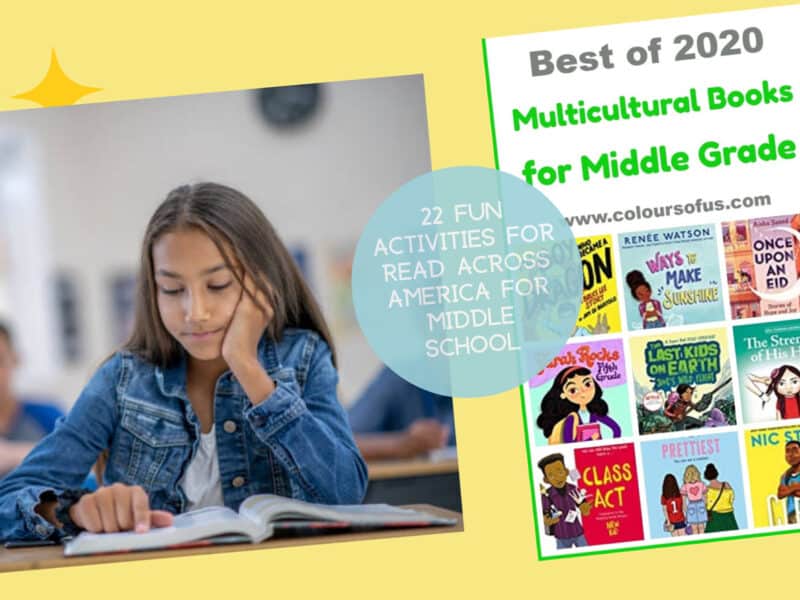 Teaching Expertise.com – October 10, 2022
22 Fun Activities for Read Across America for Middle School
Let's face it, by the time students have reached middle school, they have probably been through a few Read Across America weeks before and they have
reached the age where they are mastering the art of eye-rolling. So, to spare you the overly dramatic groans, I've compiled a list of fun and new activities to engage your preschool students for this week that celebrates reading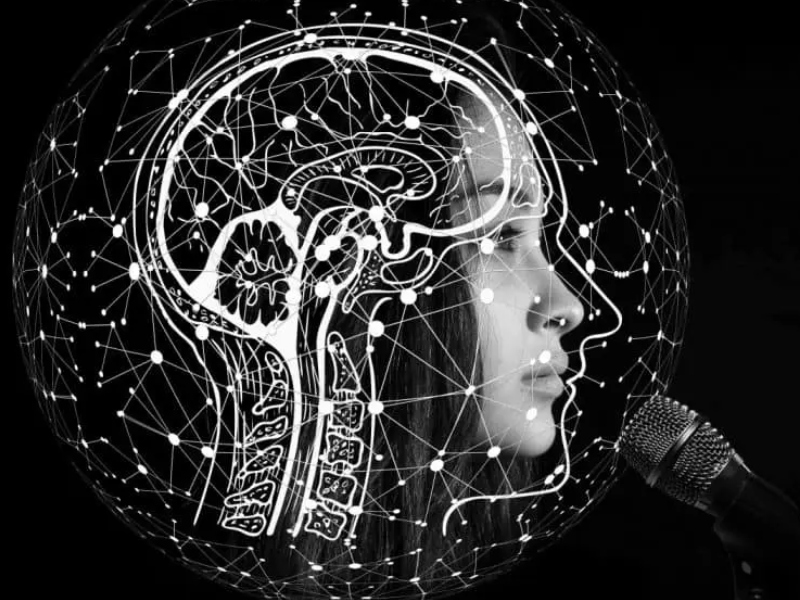 Profty.com – September 11, 2021
So, a neuroscientist, a singer and a Buddhist monk walk into a bar…
AND start an in-depth conversation about how the brain works, how it affects the voice, how people have been using neurological tools for meditation without even knowing it and how an artist can tap into this information to unearth new and exciting vocal techniques.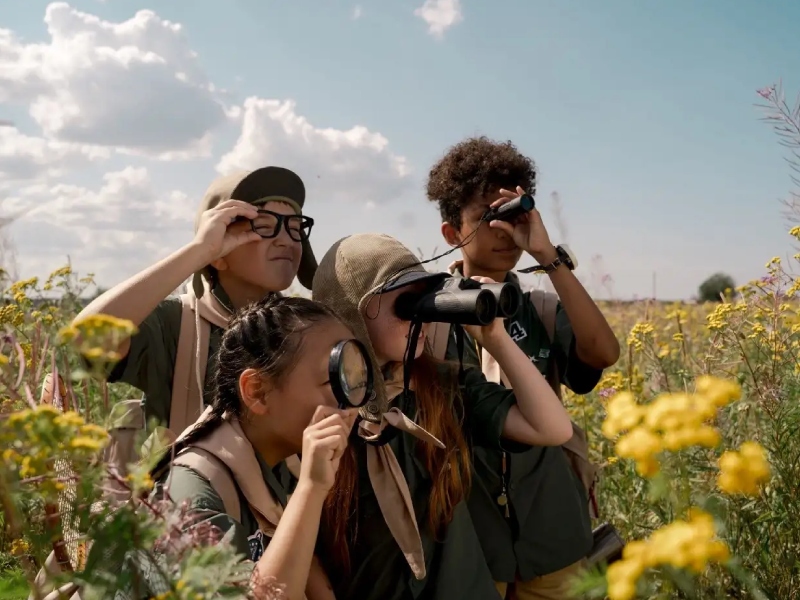 Photo by Cottonbro
Medium – October 29, 2022
How To Choose the Right Summer Camp for Your Child
Although the leaves have barely begun to fall, it is time to think about the perfect summer camp for your child. After a few years of being cooped up by Covid, the thought of exploring new places and making new friends this summer might be appealing. Begin the process of choosing your perfect summer camp now, so you can plan, budget, and give your child something to look forward to when they are stuck inside on a cold winter day.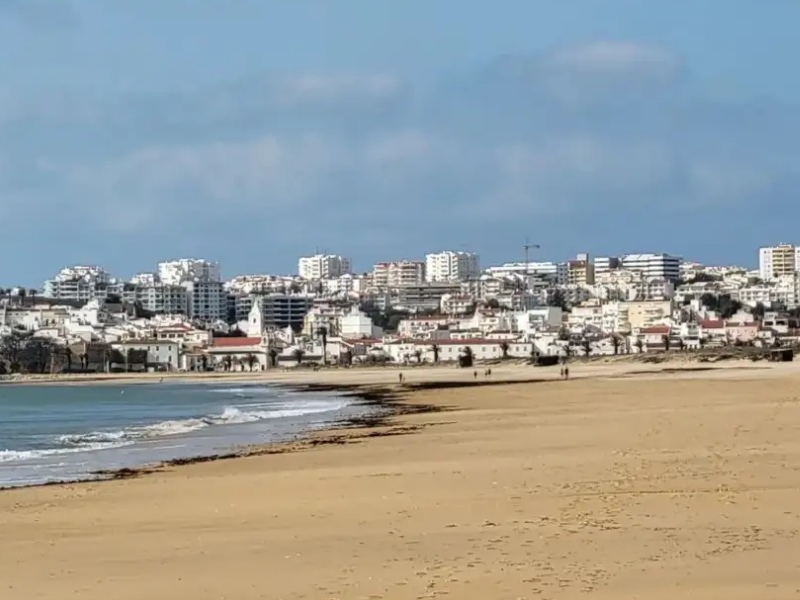 Photo by J. Whitaker
Medium – September 28, 2022
Top Ten Reasons to Move to Portugal
On July 4th of 2021, I declared my independence from the U.S.A. and moved to Portugal. It was the best decision of my life! I recently travelled back to the states for a business trip and I was reminded of the many reasons I chose to leave. In my best David Letterman impersonation (which isn't very goo actually), here are my top 10 reasons for living in Portugal: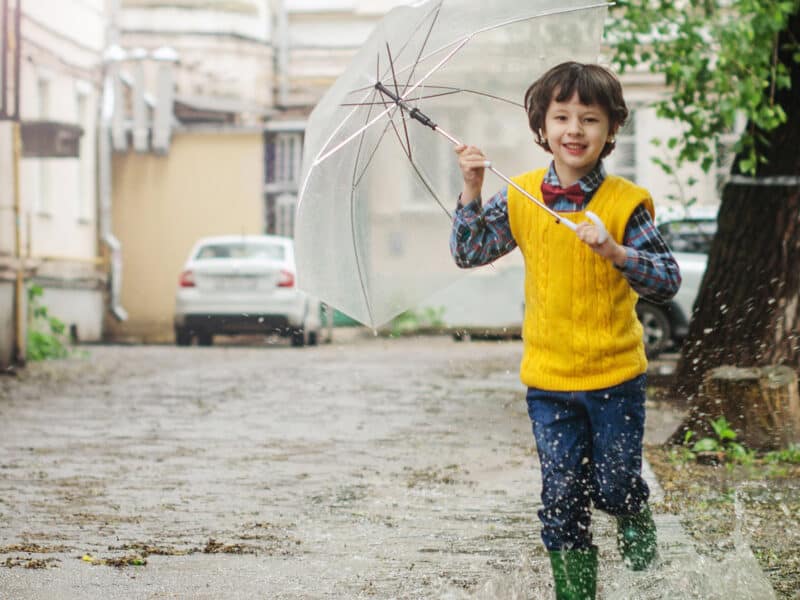 Photo by Victoria Model
Teaching Expertise.com – September 14, 2022
34 Rain Activities Preschoolers will Thirst For!
Rainy days don't have to be gloomy days. They can be full of fun activities that teach little ones all about rain, weather patterns, and water cycles while also covering in some basic fundamentals like language development, life skills, and early math too!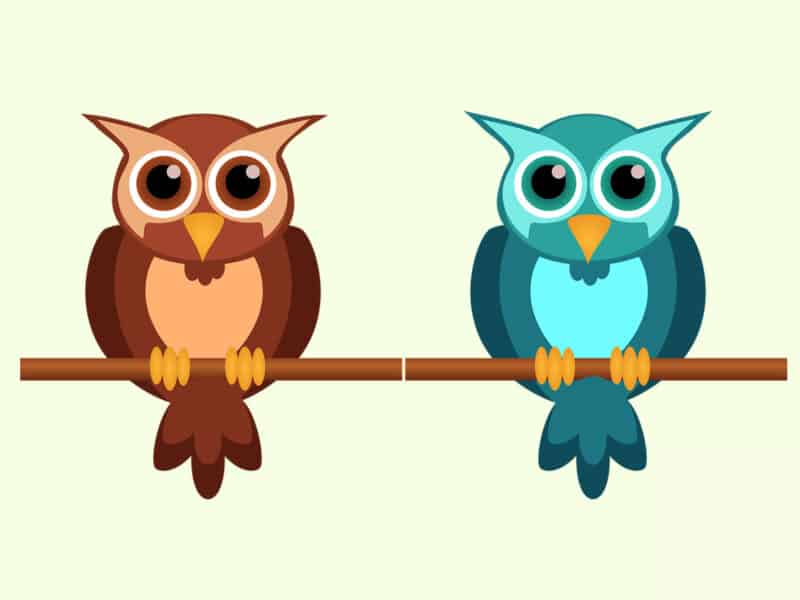 Teaching Expertise.com – September 14, 2022
22 Preschool Activities for Learning About Nocturnal Animals
While you were sleeping, other creatures were stirring and busily preparing for their night of work and play. Your preschooler will enjoy learning about nocturnal animals with these fun activities. We've put together a unique list of activities for every type of learner in your family. Whether your little one likes to read quietly or never stops moving, there is something for everyone!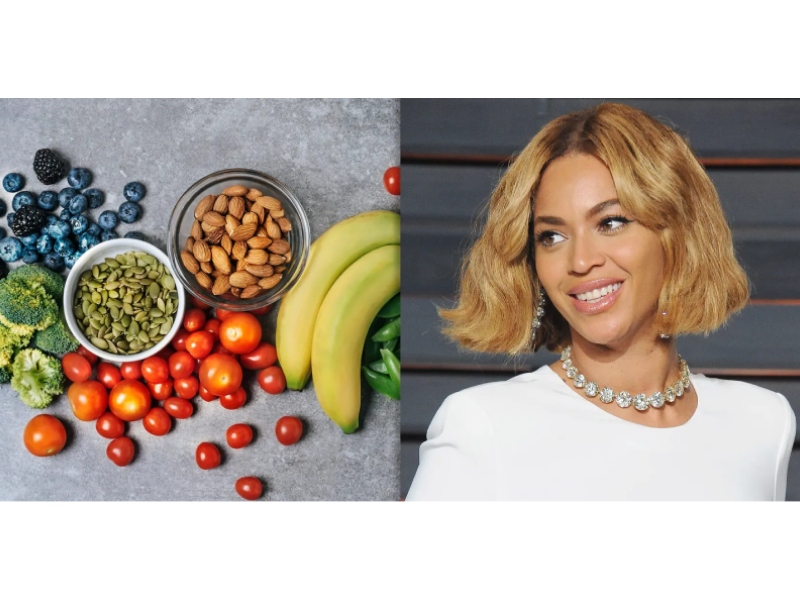 Profty.com – September 17, 2021
Healthy Eating for a Healthy Voice
Dua Lipa allows herself the occasionally tasty treat, but mostly sticks to a high protein diet. Adam Levine starts every morning with egg whites and spinach and Arianna Grande follows a strictly vegan diet. Every singer has their own idea of what healthy eating looks like for them, but it is general knowledge that taking care of your voice begins with what you put in your mouth.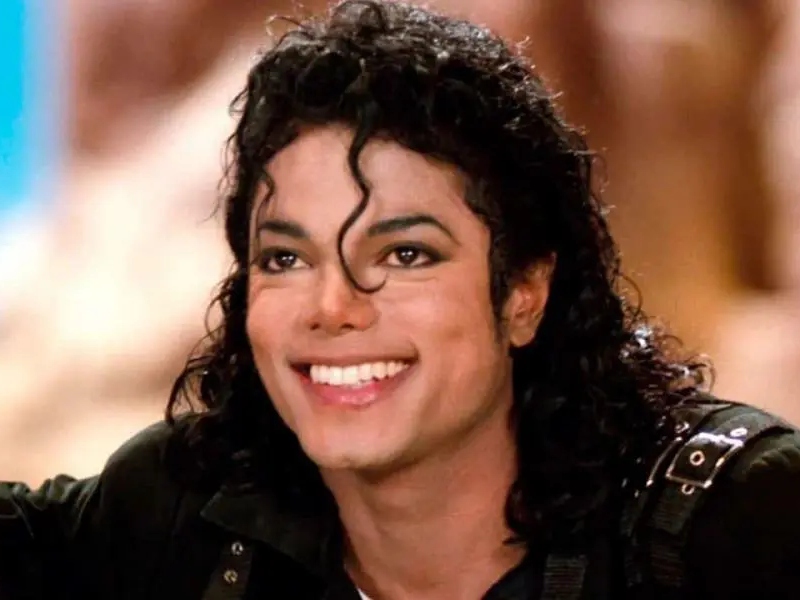 Profty.com – August 29, 2021
Discover the Voice: Michael Jackson
Michael Jackson would have celebrated his 63rd birthday on August 29th but it's difficult to imagine the King of Pop as someone's Pop Pop. After all, he began his music career at the age of 5 and became an instant superstar with his brothers Tito, Jermaine, Marlon and Jackie as the Jackson 5. Managed by their father, Joe Jackson, the Jackson 5 opened for Gladys Knight and James Brown before being signed by Barry Gordy of Motown Records.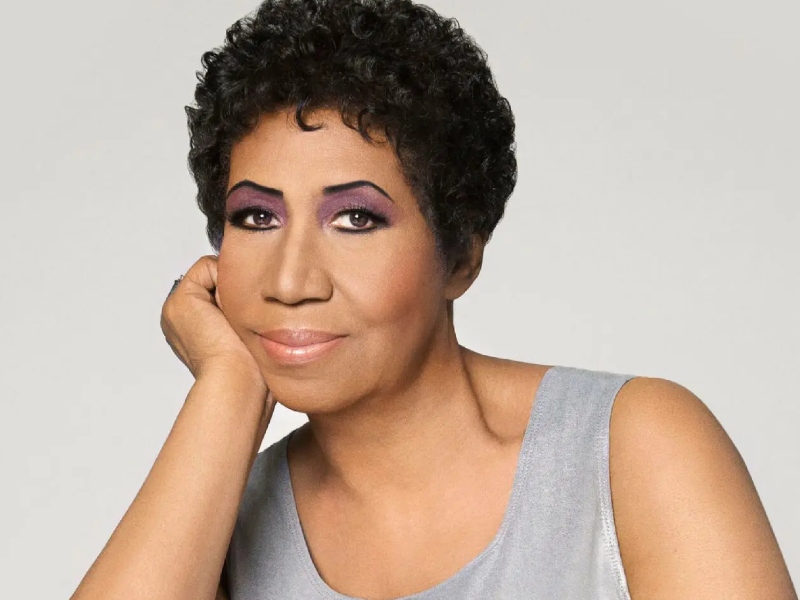 Profty.com – August 25, 2021
Discover the Voice: Aretha Franklin
R-E-S-P-E-C-T. Who do you think of when you hear that word spelled out? Ottis Redding perhaps? He was, after all, the music artist that originally wrote and sang "Respect." Or perhaps the only artist that comes to mind is theQueen of Soul herself, Areth a Franklin. Aretha is unparalleled in her capacity to be identified with a song that once belonged to someone else. She simply has to sing and the listener is hypnotized by her voice, her performance and her soul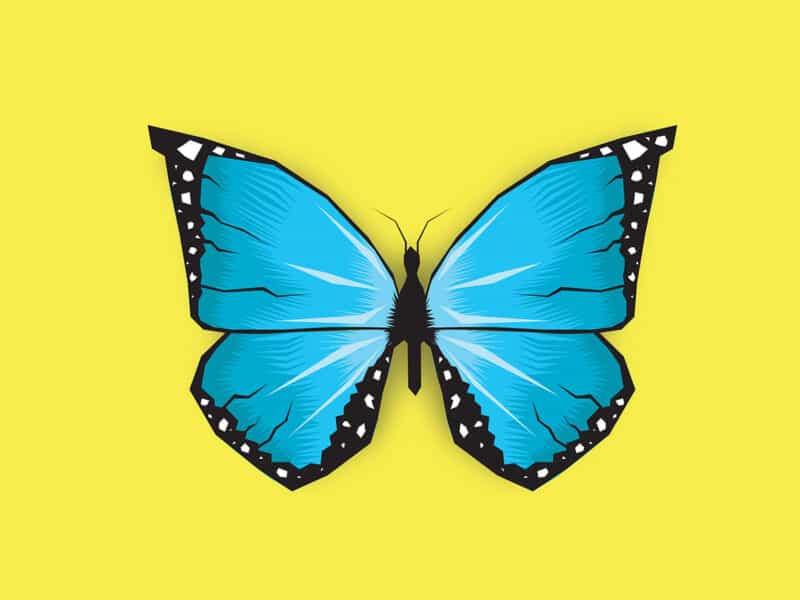 Teaching Expertise.com – August 23, 2022
35 Adorable Butterfly Crafts for Preschool
Who doesn't love butterflies? Making butterfly crafts with your child can teach early lessons in science with
the life cycle of the butterfly, create fun dress-up moments for imaginary play or simply practice fine motor skills by creating colorful crafts with your hands. We don't like to do the same thing everyone is doing, so we created a list of crafts that are a little different. We hope it helps you enjoy trying new things with your little one.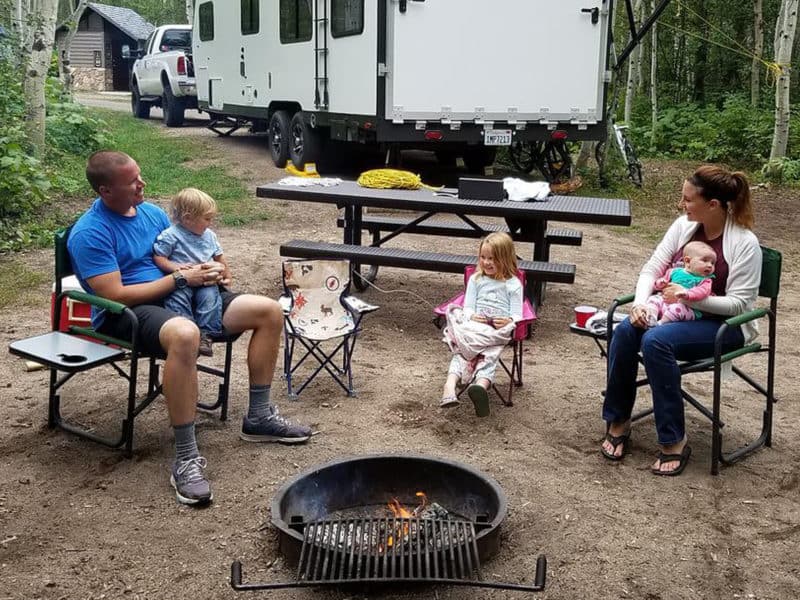 Teaching Expertise.com – July 20, 2022
30 Camping Games the Whole Family Will Enjoy!
Time to unplug the technology and spend some summertime fun outdoors. The kids may claim, "I'll be bored," but you know that family time spent together is way more fun than watching television, playing video games, and scrolling through social media posts. So, get off those phones and spend a little time with nature.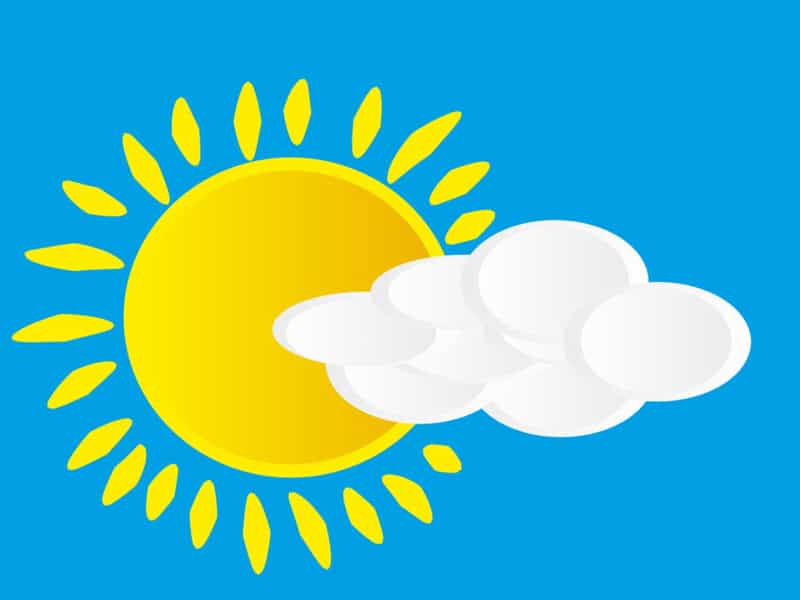 Teaching Expertise.com – September 9, 2022
30 Activities to Explore Day and Night with Preschoolers
It's never too early to explore science and technology through age-based STEM content that spurs the imagination. Engaging in these types of activities make learning fun and encourage young minds to explore new discoveries, test hypothesis, and try new things.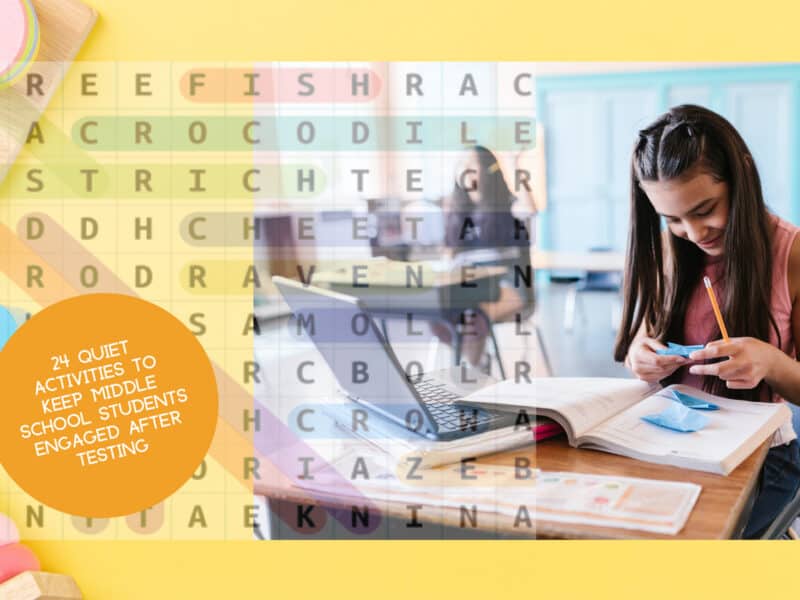 Teaching Expertise.com – October 6, 2022
24 Quiet Activities for Middle School
So you have a classroom full of squirrely middle school students and some have finished the test early but you need to have a quiet classroom. If you are facilitating a standardized test, you can't let them get out any electronic devices and you would still like the time to be used engaged in learning. So what do you do to keep the chaos at bay? Here is a list of some tried and true activities and a few new ones that will keep those students quiet so the rest of the class can finish the test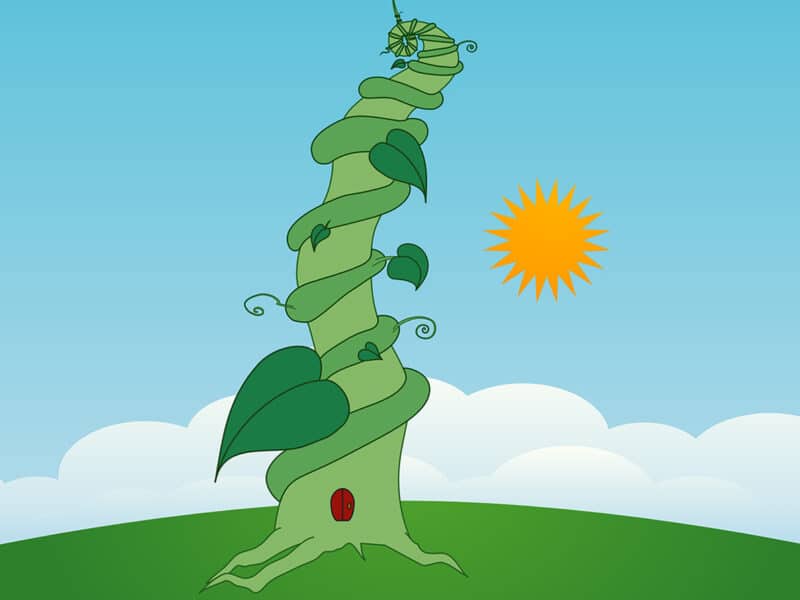 Teaching Expertise.com – September 27, 2022
30 Jack and the Beanstalk Activities for Preschool
Fairytales are a fabulous way to teach preschoolers life lessons and morals while entertaining them and engaging their imagination and sense of wonder. Children will learn from the mistakes of the characters, which develops critical thinking skills and they aid in emotional resilience by helping children connect stories to real life. With preschool education, we can extend the learning beyond the story by creating a theme for additional activities for math, science, and language development.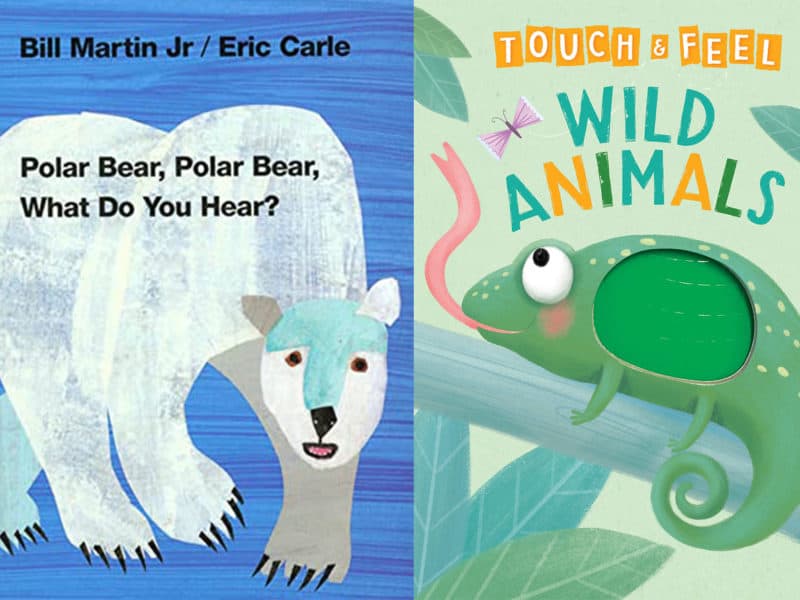 Teaching Expertise.com – August 4, 2022
27 Books for Baby's First Birthday
What to bring for the first birthday party celebration? This is a fantastic time to start building the child's reading library and develop a love for books. Reading to babies creates fabulous bonding time for parents, grandparents, and caregivers. The babies are soothed by the sound of your voice, and they begin to understand vocal intonations and language.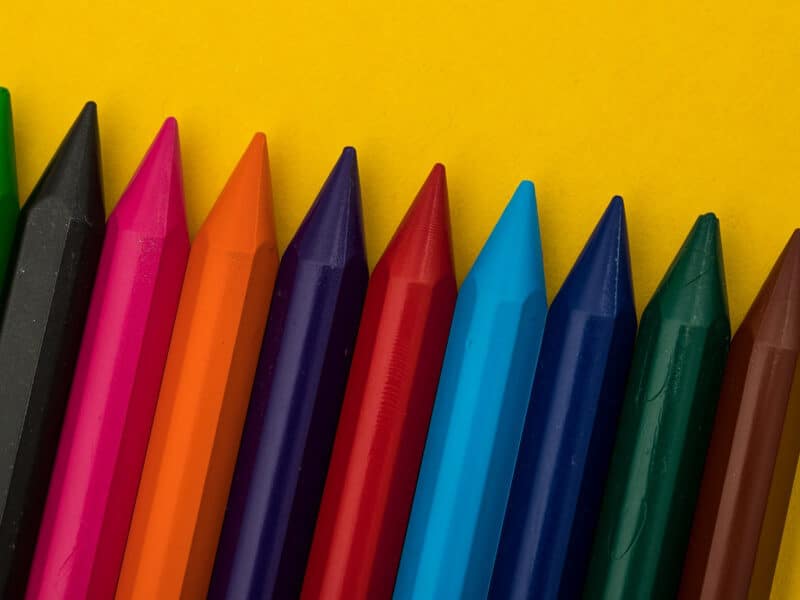 Teaching Expertise.com – August 12, 2022
Sing a Song Over a Rainbow! 30 Songs and Poems to Teach Colors
Learning colors is imperative to cognitive development in a child. It helps them make a connection between visual clues and words for the beginning of language development. Recognizing colors and identifying names are milestones and an important part of the growth process. It assists them in discovering and understanding the world around them.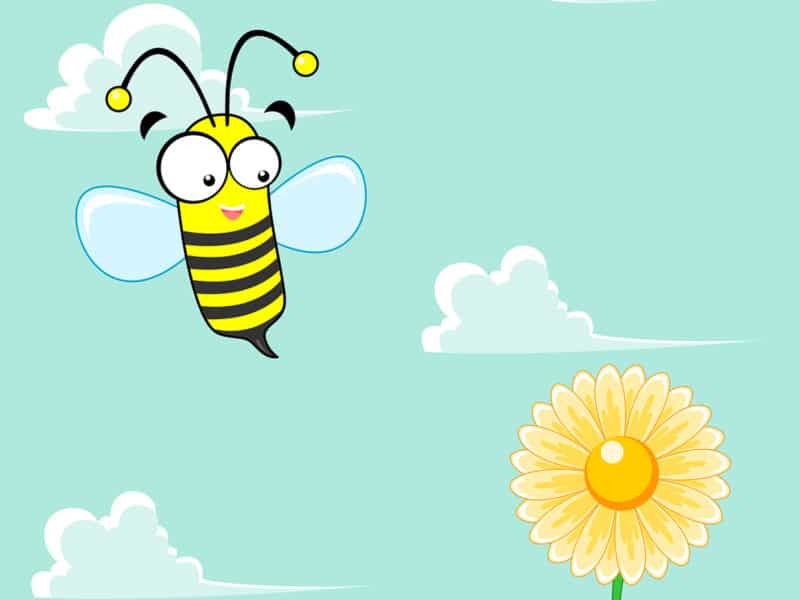 Teaching Expertise.com – July 20, 2022
18 Books About Bees That Will Having Your Kids Buzzing!
Life is sweet on the honey side of the street! Did you know that a hive of bees needs to fly about 55,000 miles to gather enough pollen to make just one pound of honey? One honeybee will visit 50 – 100 flowers in one collection run and carries about 35% of its weight in pollen on its hind legs.